New Album
Anyone can create a new album. When an album is created, the creating user will be set as the data steward of the album.
To create a new album click on the + New album button in the album list.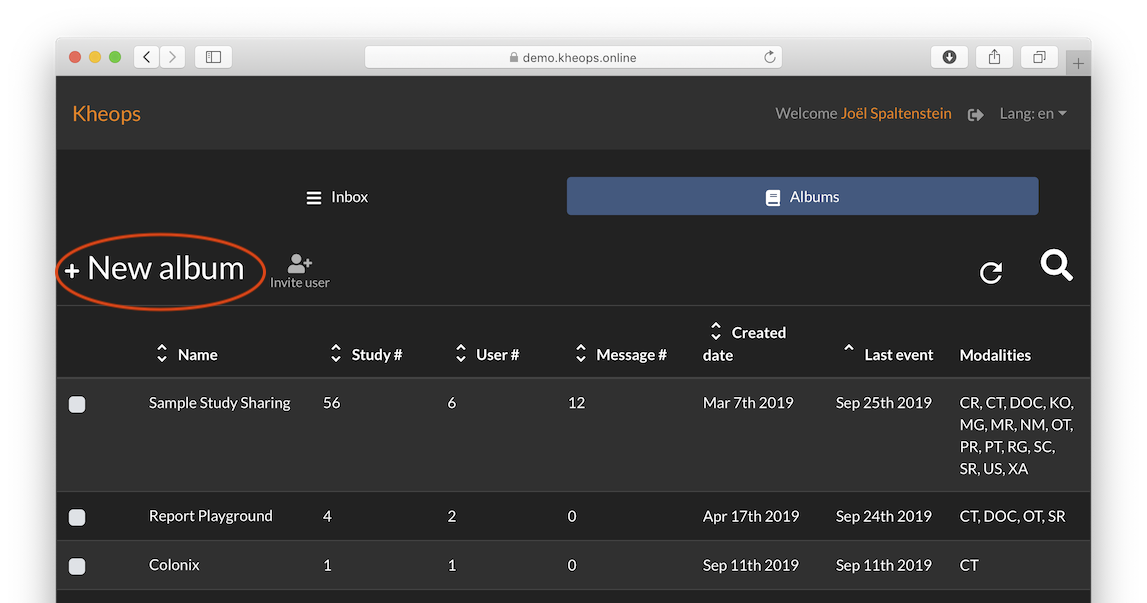 The new album panel will new appear giving the opportunity to configure the new album. Once configuration is complete, click on the Create button.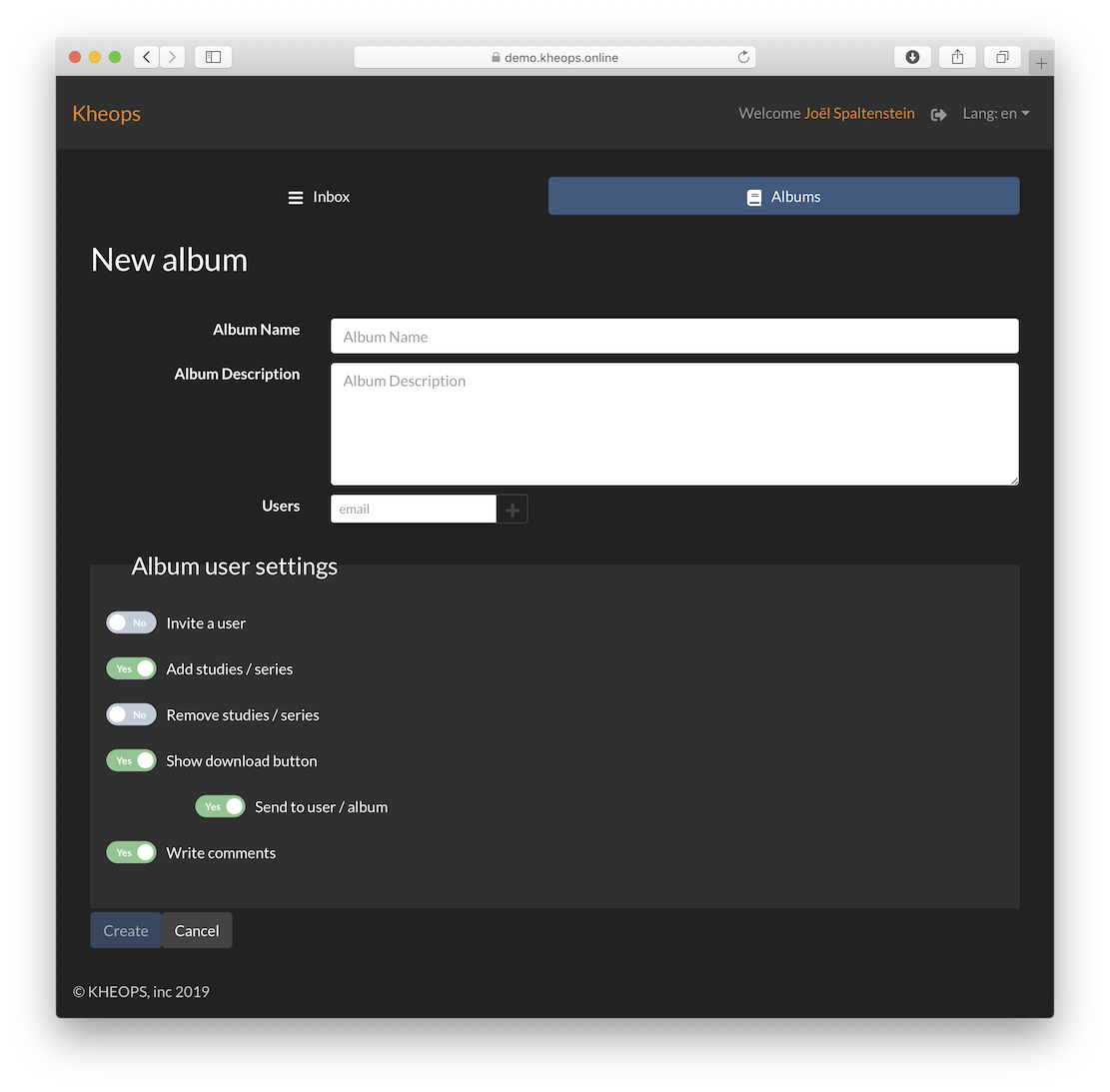 | Parameter | Description |
| --- | --- |
| Album Name | A name that will be displayed for the album |
| Album Description | A description that will be displayed above the list of studies |
| Users | Album users to add immediately at creation of the album. |
The Album user setting configure the restrictions applied to non-data steward users.
| Setting | Description |
| --- | --- |
| Invite a user | Allow all users to invite addition users to the album |
| Add studies / series | Allow all users to add new studies and series to the album |
| Remove studies /series | Allow all users to remove studies and series from the album |
| Show download button | Display the download button when non-data steward users view the album |
| Send to user / album | Allow users to users to studies / series to other users, to albums, or to their own inbox |
| Write comments | Allow users to write comments on the album |